November 9 is:
National Chaos Never Dies Day at the Forbidden Puppet Cabaret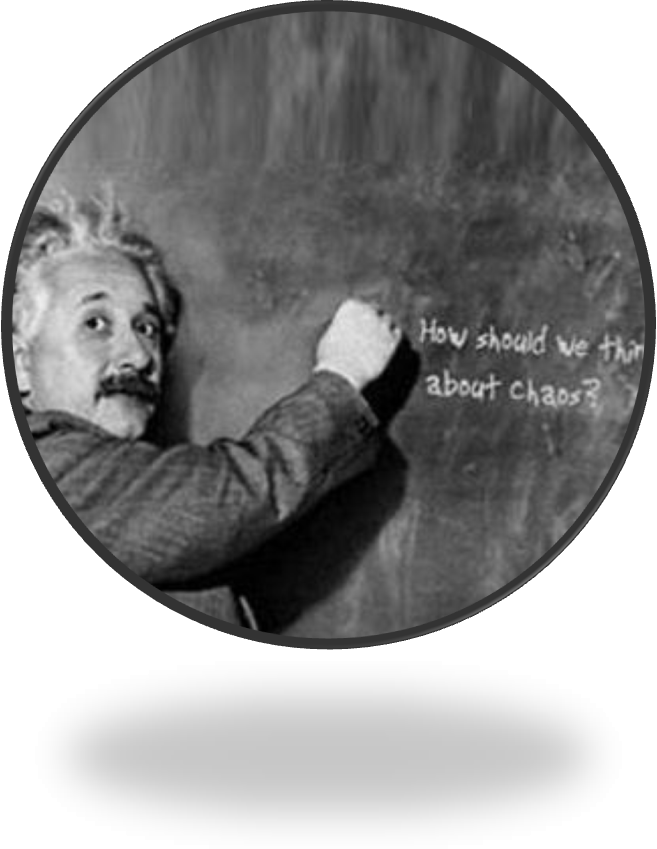 Puppets, Garbie Dolls, and other Cha-Oddities
Short Acts of Creation, Animation and Mechanical Mayhem by Bay Area Eclectic Eccentrics
November 9. Doors open at 7:00 for PreShow, Exhibit, Cocktails, and make a Garbie Doll project (see below.)
Show starts at 8:00 followed by After Party: more food, drink and finish your Garbie Doll project to take home. Costumes welcome.

Jim and Jan Bartz and the LimberJimBartz Band – Musical, puppet and puppet making special guests. Jim is a master carver who specializes in wooden folktoy puppets called Limber Jacks or clog dolls. He and Jan will not only, play, sing and perform with their wonderful creations, they will also offer a craft project where you can make a "Garbie Doll," a Limber Jack made of recyclables.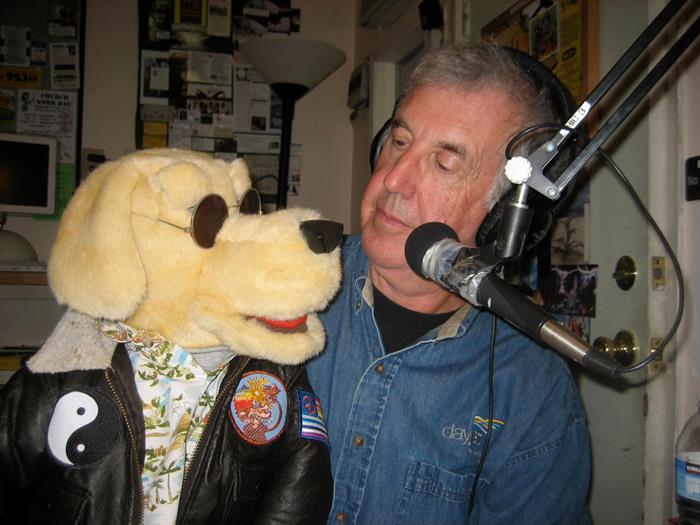 Warren Peace, Canine Poet Factory Warren Peace is a preeminent canine poet who delights in sharing his insights with audiences of all ages. He has headlined at cabarets and co-hosted radio programs, bringing a unique canine perspective to bear on the world we live in. He is usually accompanied by Brian Narelle, former writer/animator for Sesame Street, whose credits also include co-starring in the Discovery Channel's Bingo & Molly as a rabbit and a wolf.

Images in Motion created the puppets for Being John Malkovitch and have won multiple Emmys for their television work. Screen credits include puppeteering or puppet making for Jame and the Giant Peach, Monkeybone, Being John Malkovich, The Fly 2, BiCentennial Man, Fraggle Rock, among many.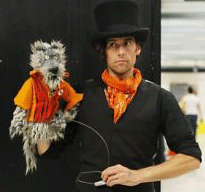 Flat Broke Puppet Company As an SF street performer, Jones performs often in the Castro and on Market Street. He says his puppets are a reflection of what he sees in the city and the experiences he's had, with the exception of one — Wolfie T. Wolf, the emcee. "He is a caricature of my grandfather a little bit. He's kind of the New Englander I don't get to be because I live in San Francisco. So, Wolfie can be a little more direct."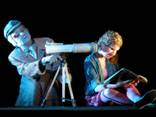 Mary Nagler, Whorls of Wonder Puppets - For nearly forty years Mary has been a performing artist. She has toured with Ringling Bros. and Barnum and Bailey Circus as one of their first Clown College trained female clowns. Puppetry was part of her comic performance with the Circus. In addition to her work as a performer, Mary is an experienced puppet builder and designer. She has worked on myriad puppet styles including the marionettes used in the film "Being John Malkovich,"and has built Muppets (such as crowd favorite Beaker) and puppets for the musical Avenue Q .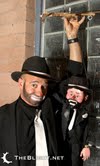 Bernie Beauchamp Puppets In business since 2000, Bernie Beauchamp of Reno, Nevada has developed Beaupromo from a one puppet riverside novelty act into a polished gem of Marionette magic representing the high standards of professional puppet touring companies around the world. Bernie's dancing fire marionettes have been a Forbidden Puppet Cabaret favorite in the past.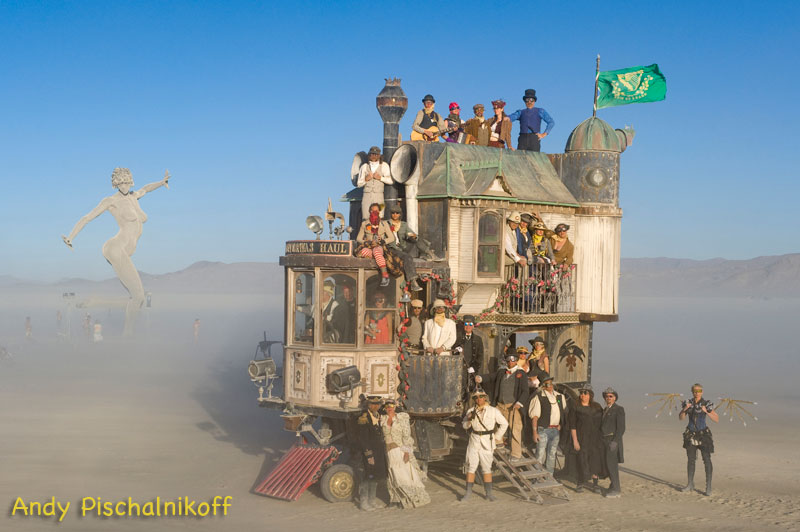 Obtanium Works - Famous for the Never Was Haul 3 storey rolliing Victorian House, Vallejo steampunker Shannon O'Hare creates all kinds of contraptions out of "obtanium," some of which definitely qualify as puppets. Seen at Burning Man, the Mad Hatter Festival, and on the Science Channel in SF Oddities, he is an exciting and surprising return member of the Forbidden Puppet Cabaret cast.

Magical Moonshine Theatre - Founded in 1979 by Michael and Valerie Nelson, Magical Moonshine Theatre (MMT) performances have been seen coast to coast in the U.S., as well as internationally with performances over 15 countries in 8 different languages. Michael studied puppetry at the International Puppetry Institute with the late Jim Henson of the Muppets. Additionally, Nelson has taught puppet theatre arts at the Napa Valley College; was a California Arts Council Artist in Residency; has been a regular writer for the national journal of puppetry; is a past president of the San Francisco Bay Area Puppetry Guild; and is a past-President of UNIMA-USA. Valerie, in addition to being co founder of MMT is past faculty member of Tennessee Arts Academy, past workshop director of the National Puppetry Festival, and currently, along with Michael, is a California Arts Council Artist in the Schools.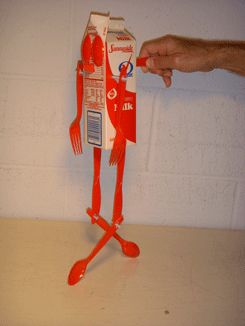 Garbie Dolls can take many forms.
Fetterly Playhouse, Vallejo (Fetterly virgins, look below for map)
Live music. Unheard of Arts.
Puppet Slammers, Beer, Wine, Nosh.
Miss it and it's gone.
Note: We are trying something new on the on-line ticket service...various ticket prices ($10,15, 20, 25, etc.) with GENERAL SEATING. A $25.00 ticket means more for the (starving) artists. Pay what you can afford. All proceeds go to support the event and, after expenses, are divided among the performers. Go to ticket website to secure your place and support these artists.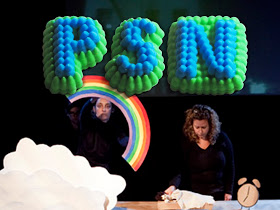 Funding for this event has been made possible in part by the Puppet Slam Network - www.puppetslam.com

For more info or to submit your own act for consideration: magicalmoonshine@gmail.com

Visit this page again for more details. Or join the SF Bay Area Slam Network on Facebook, or email (address above) to request to join the Bay Area Puppet Slam Yahoo Group! Keep informed!
Print Friendly Version of Map Below