The Giant Puppet Volunteers and Updates for USS Mariano Vallejo submarine, 2011
(scroll down for past giant puppet projects)
Below is a slide show of some of the great volunteers that helped out with the 2011 parade, building the submarine puppet and helping ready the other 4 puppets. Some of the work was at our house and some at the Vallejo Ferry Building where we again had a temporary giant puppet workshop.

Created with Admarket's flickrSLiDR.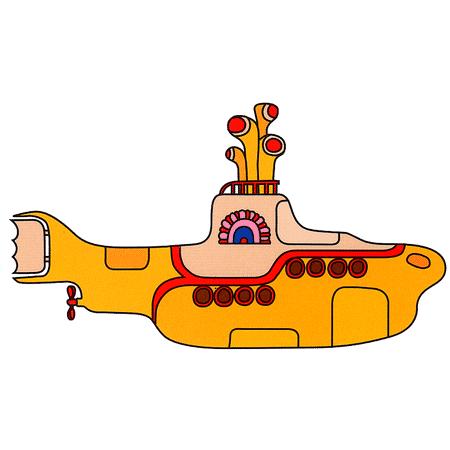 2009 Giant Horse Puppet
Note: there were over 22 volunteers on the giant horse project from 2009. Below are a few of them.!
(Volunteers in fairly random order!)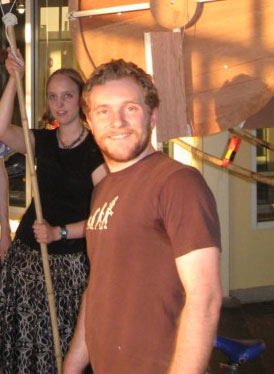 - Benjie Nelson, Mountain View, CA- Benjie is a robotics engineer, puppeteer and puppet builder. He trained under his parents, Michael and Valerie Nelson of the Magical Moonshine Theatre. He enjoys mechanical problem solving and showing off to his robotics engineer buddies what impressive giant horses puppeteers can build. Benjie currently works at Anybots in Mountain View, CA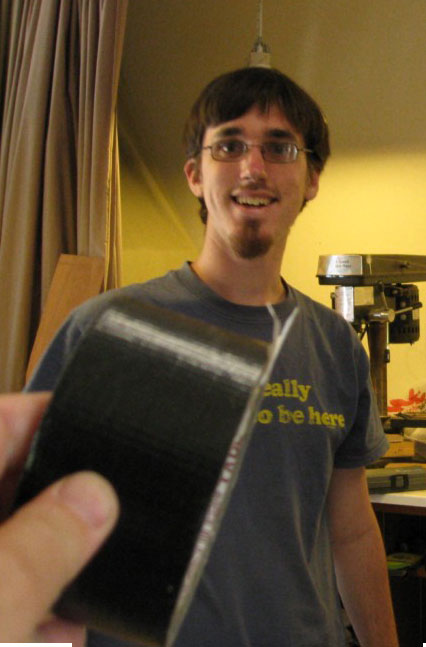 - Greg Powers, Napa, CA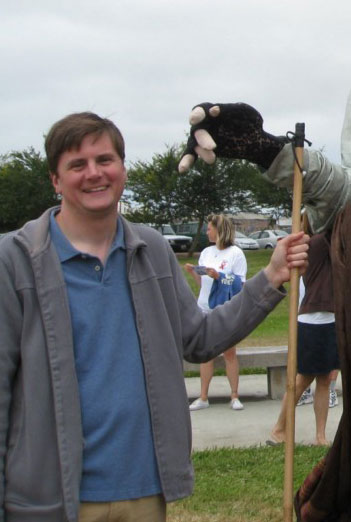 - Kevin Menegus, Vallejo - Kevin Menegus developed his unique style of puppetry while performing throughout the world. Kevin has studied with puppeteers Tony Urbano, Bob Baker, Randall Metz and Lewis Mahlmann. Kevin received his Bachelor of Music Degree in Percussion Performance at the University Of The Pacific Conservatory Of Music. Kevin has also performed on major cruise lines such as Crystal Cruises, Holland America and the Silverseas. www.FratelloM.com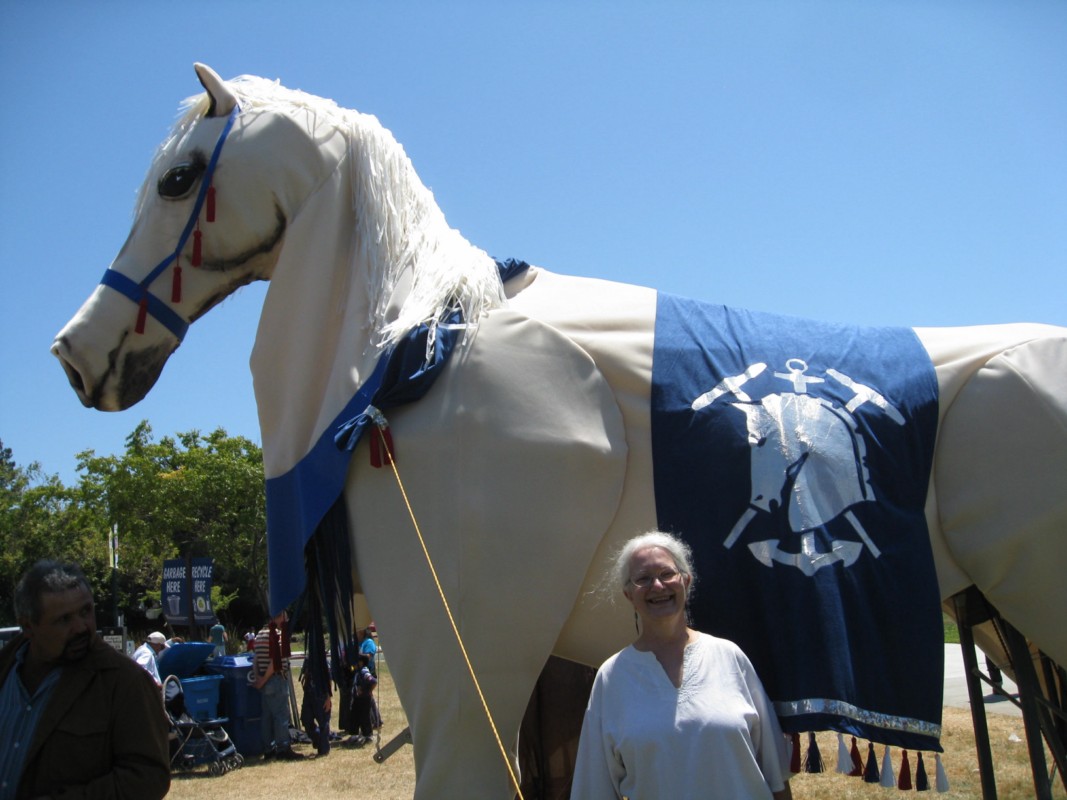 - Mindy Hackett, Vallejo - I am a Planning Specialist with the US Forest Service in Vallejo, CA and I'm having too much fun to retire. I sing alto with Vallejo Choral Society and the Fellowship United Methodist Church choir, which is the extent of my artistic endeavors. My favorite way to relax is – a good book, junk food, and silence. - - I was happy to be asked to work on the mare and absolutely delighted at how the project turned out. Keep me in mind in the future!
- Naomi S. Cooper, Vallejo - I discovered Valerie and Michael (and Magical Moonshine Theatre) by chance, as my husband and I were walking around near the ferry building prior to July 4th; we noticed the activity and excitement surrounding a huge horse puppet! I truly enjoyed outfitting two of the hooves, and spending some time with these amazing people. My personal art work has taken many forms, though ceramic sculpture is my current focus. www.naomisteincooper.com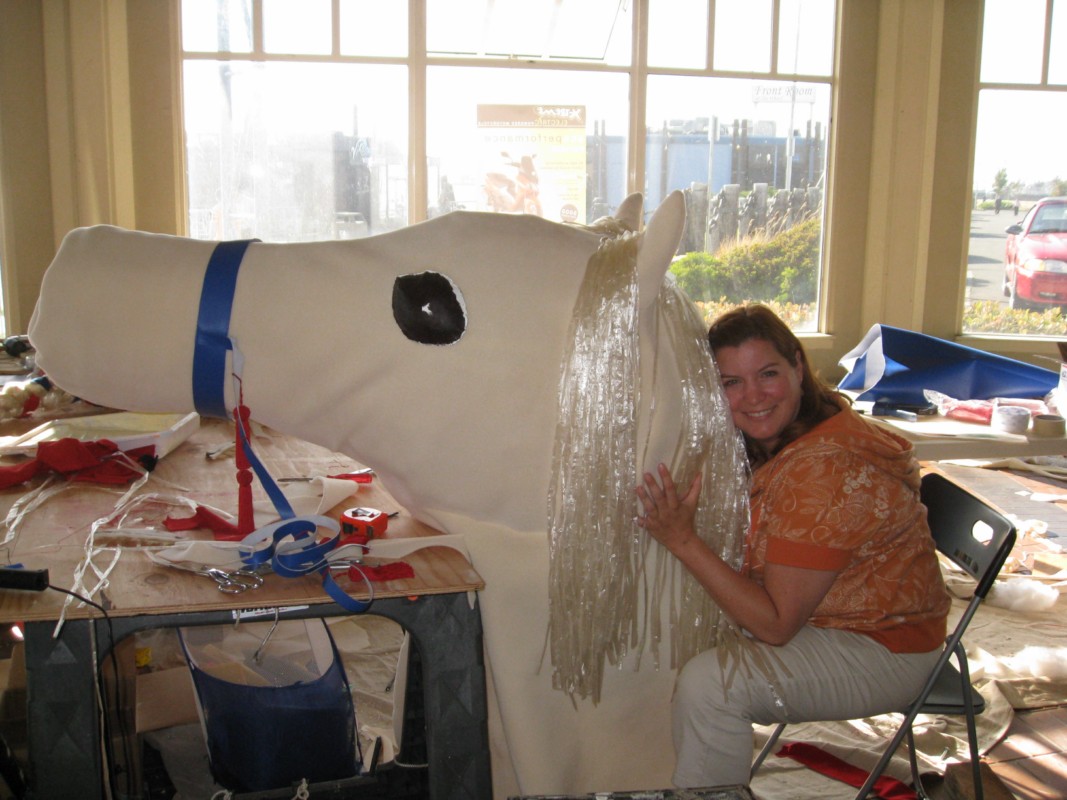 - Kim Webb, Vallejo - Raised with shows like Sesame Street and Mister Roger's Neighborhood, how could I not love puppets? When I'm not hugging giant horse puppets, I sing with Valerie in the Vallejo Choral Society. - By allowing volunteers like myself and others to help with this project, Valerie and Michael have given us the opportunity to share in creating something truly valuable - community pride.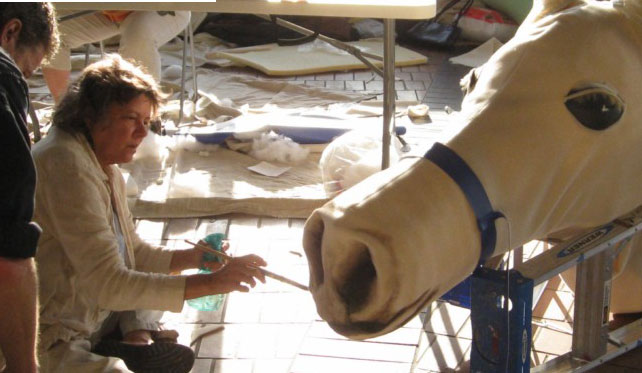 Jessie Horak, Vallejo - Jessie is a real estate agent with Exit Realty. She has been active in Ren Faire (and associated Faires) for decades, and has been a prop and scene maker for Time Travel Theatre.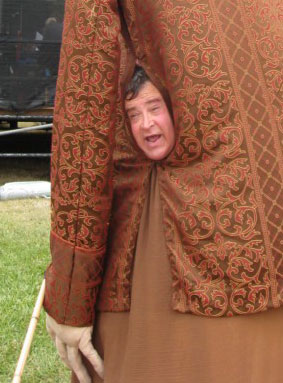 - Sam Kurshan, Vallejo, CA - My name is Sam Kurshan. I moved to Vallejo in 2003 and instantly fell in love with it. I am actively involved in city government and I am running for City Council. I believe the best way to revive our city is by participating in events that bring us all together, where we meet our neighbors, make new friends and collectively give something back to the community. Helping with the construction of the giant puppets and being inside of one in the parade was that kind of opportunity. I encourage everyone reading this to seek out those opportunities and actively participate in them. You will go home with a wonderful feeling.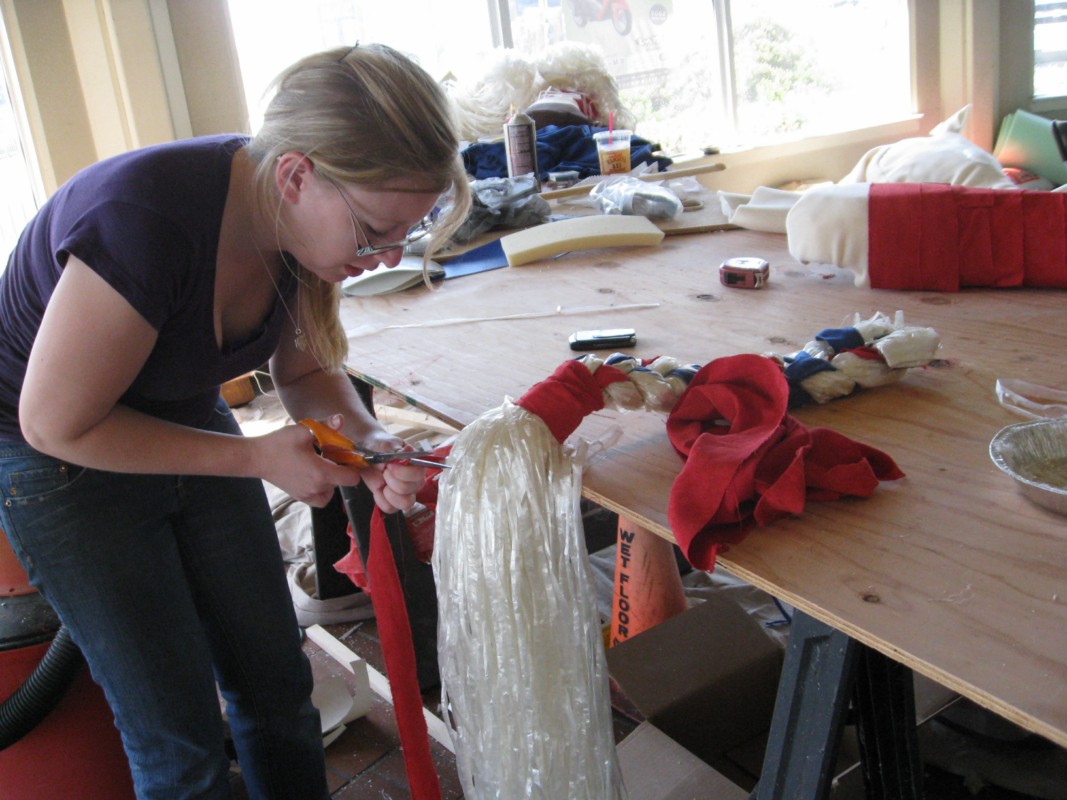 - Allison Harris, Vallejo - Allison works at Panama Red Coffee Company, and knows French and other forms of braiding.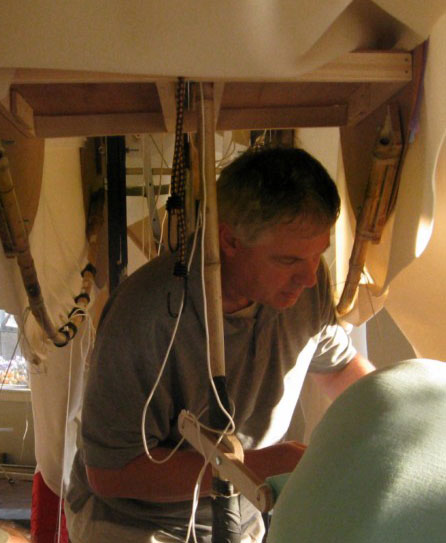 - Ralph Holdermann, Napa, CA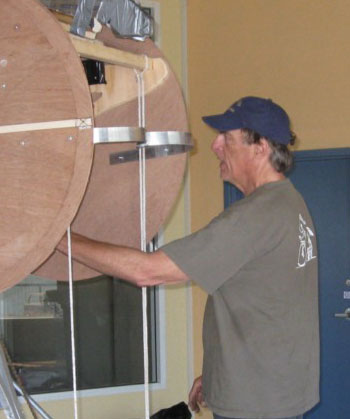 - Ernie Fosselius, Sebastopol, CA - Ernie Fosselius is perhaps best known as the filmmaker of the most successful short film of all time, "Hardware Wars," a spoof on hardware wars. Ernie is also an automata maker, and images of his automata can be seen HERE.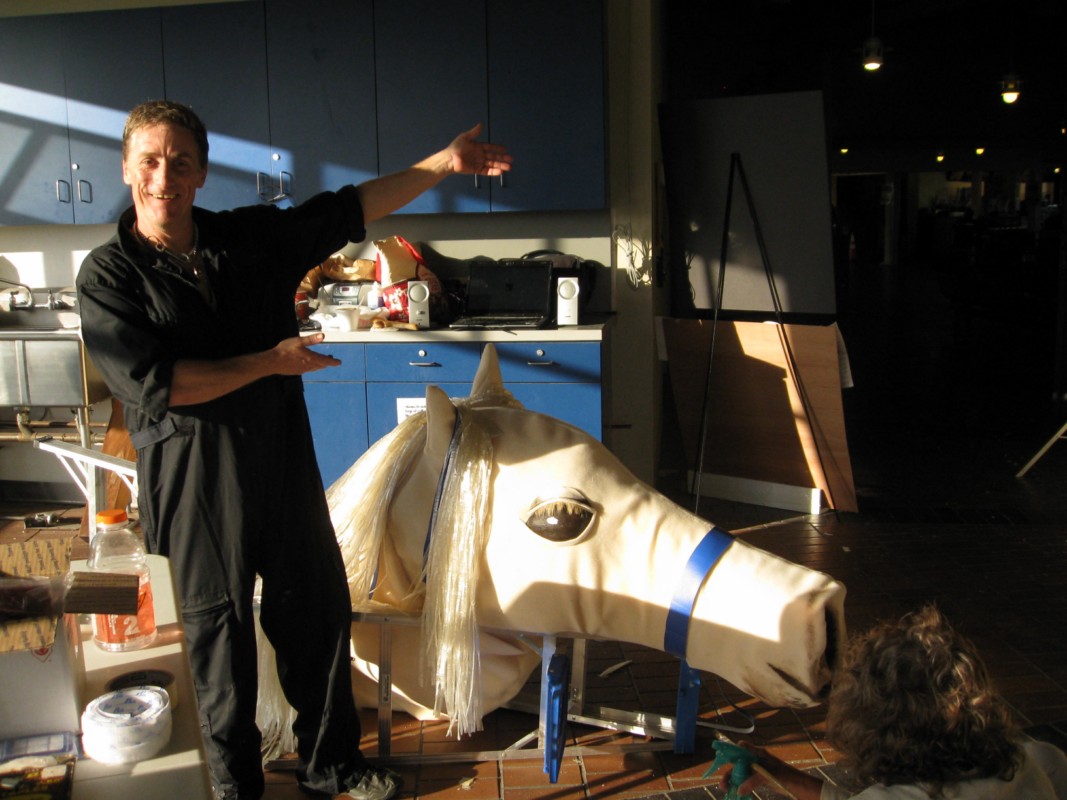 - Wallace Henderson Ingalls, Vallejo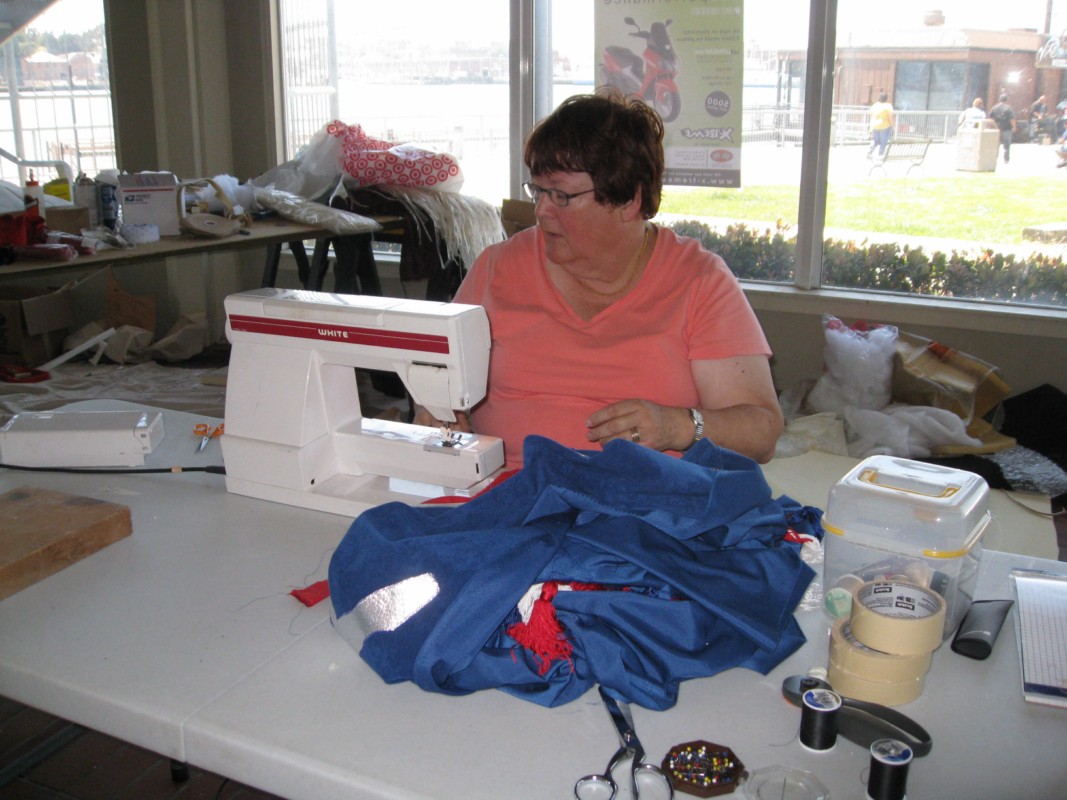 - Earlene Millier, Vallejo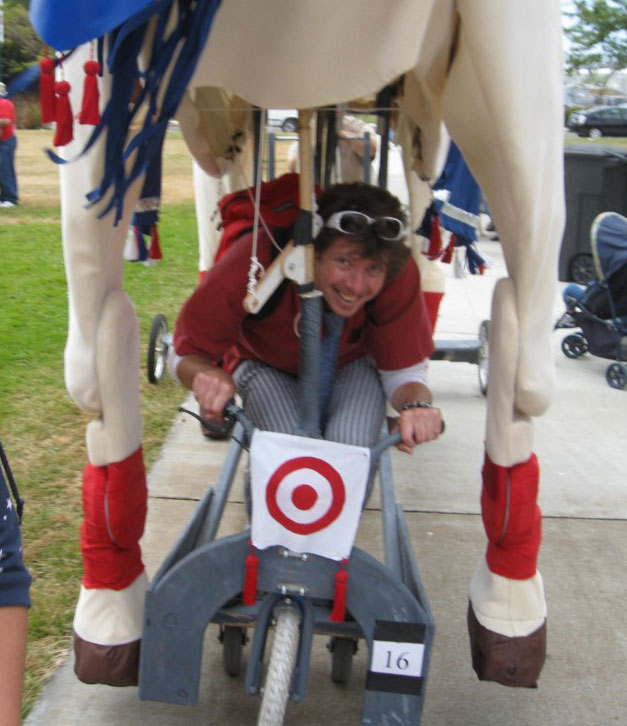 - Fred Riley III, Oakland, CA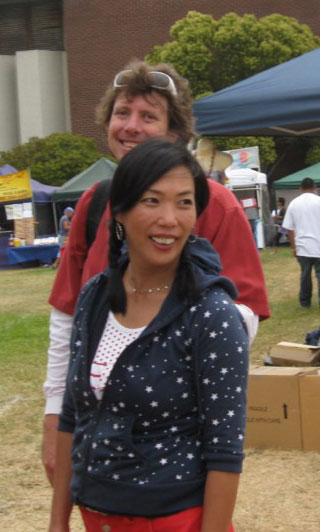 Akiko, Oakland, CA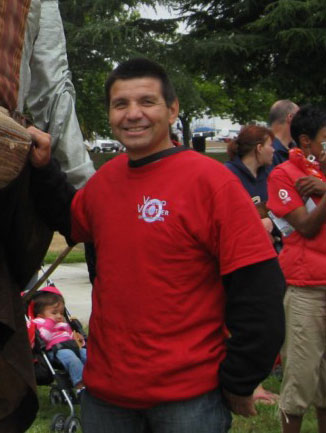 - Robert Gonzales, Vallejo, CA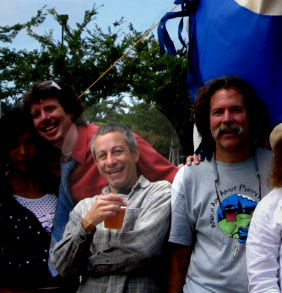 - Michael Katz, Berkeley, CA - Michael Katz has been a storyteller since 1984 and has been featured at such illustrious locations as the openings of both the Los Angeles Getty Center and the Disney Concert Hall. He is one of the founding members of the national touring theatre company BOXTALES, and was the founding Artistic Director for the Flying Leap Storytelling Festival in Solvang, California.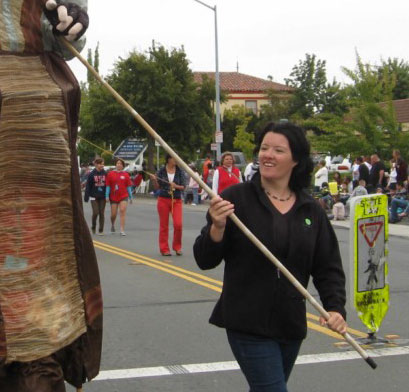 - Caroline Hegarty, Vallejo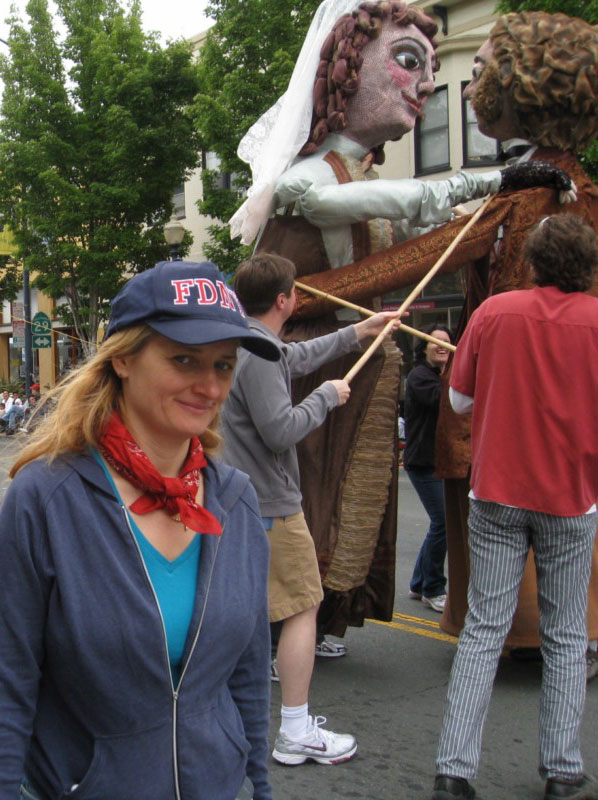 - Mary Ewart, Vallejo -
Don Hill, Vallejo
Don Kelly, Vallejo
Kelly Clark, Vallejo -
Brian Powers, Napa, CA
and more to come!
---
Magical Moonshine Giant Puppets, Box 1258, Vallejo, CA 94590, U.S.A. - tel: 707-363-4573
Click here to send us an Email: mail@magicalmoonshine.org
Since 1994, the California Arts License Plate has sold more than 120,000 plates and raised more than $6.6 million for arts education efforts. Designed by noted California artist Wayne Thiebaud, the Arts License Plate was the first license plate in the nation whose revenue solely benefited the arts. To support California arts with your own California arts license plate click on the link: http://www.cac.ca.gov/feature/arts_plate.cfm